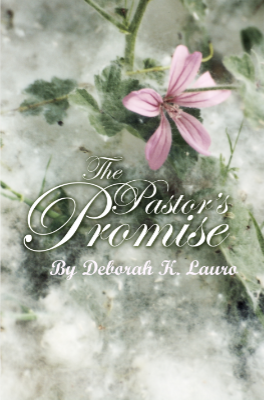 Pastor's Promise
by Deborah K. Lauro
When Nicole's seven year old daughter, Rachel, is caught shoplifting in front of her pastor, Nicole wishes she could disappear in embarrassment. Instead she accepts his offer for counseling and help in switching Rachel to the church's school.
Pastor Nathan Morris knows that Nicole's little girl has never known a man she can trust completely. Neither has Nicole. When he can't find a sponsor to help with the school's tuition as he promised, he can't bear to see her disappointed and pays for it himself. When Rachel asks to call him Daddy, Nat is too surprised to realize the implications until Sunday morning.
Rumors now abound about his relationship with Nicole. How can he keep Nicole from being hurt, especially when he is unsure himself how he really feels about this woman who has sacrificed so much to raise her bright but disillusioned daughter alone.
Prologue, Chapter 1, Chapter 2, Chapter 3, Chapter 4, Chapter 5, Chapter 6, Chapter 7, Chapter 8, Chapter 9, Chapter 10, Chapter 11, Chapter 12, Chapter 13, Chapter 14, Chapter 15, Chapter 16, Chapter 17, Chapter 18, Chapter 19, Chapter 20, Chapter 21, Chapter 22, Chapter 23, Chapter 24, Chapter 25, Chapter 26, Chapter 27, Chapter 28, Chapter 29, Chapter 30
Cover Design by Sarah Thomas (except I had to add my name, so it doesn't look as nice as it does when Sarah first made it. Not sure what happened to the file with my name in it that she did.)
© 2006, 1998 by Deborah K. Lauro. You may make one copy for personal use. To share, please direct friends to this website.